How To Program GE Universal Remote without Code [2023]
If you don't have your device code or the code is not working. Don't worry, with our guide you can program GE universal remote without codes.
General Electric famously known as GE offers a wide range of universal remote controls. One thing that we like the most about their remotes is their compatibility. They are compatible with more than 1000 devices of different brands which include TVs, soundbars, DVD players, blu-ray, satteliate box, dishtv, streaming players, and more. And depending upon the variant you have of GE universal remote, it is capable of controlling three to eight devices at a time. Earlier we showed how to program GE universal remote with codes but we started getting messages for sharing a guide to program remote using auto code search feature. That's what we are going to post today.
To program GE remote without code, turn ON your TV, hold Setup key until remote light turns ON. Press TV key and then start pressing Power button on the remote after regular intervals. When the TV switches OFF turn it ON again and start pressing the Volume+ key after every 3 seconds, until your TV switches OFF again. That's it!
How To Program GE Universal Remote without Code [2023]
Follow this manually programming method if you don't have a list of GE universal remote codes or the your device code is not available in the list. Without further ado let's check how you can easily program GE universal remote to TV, CBL, audio device, etc, without code.
Step 1: "Switch ON" your device (TV, CBL, etc.) and point the remote towards it.
Step 2: Press and hold the "Setup" button until you notice the red LED light on your remote turns ON.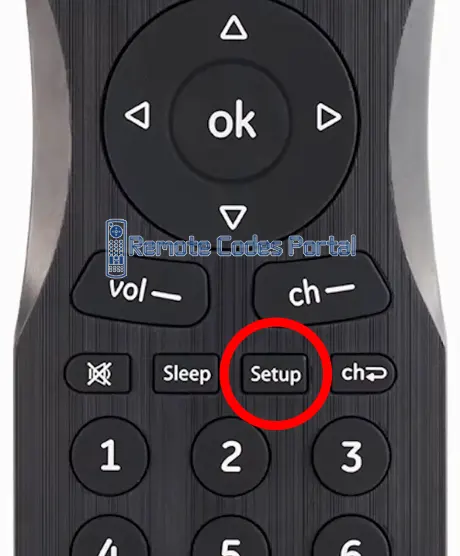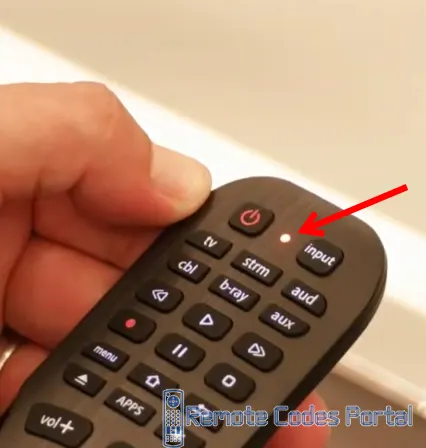 Step 3: On the remote, there is a button to program every device and you have to press that. We are going to program TV so we will press the "TV" button. If you want to configure the DVD, you will press the DVD button.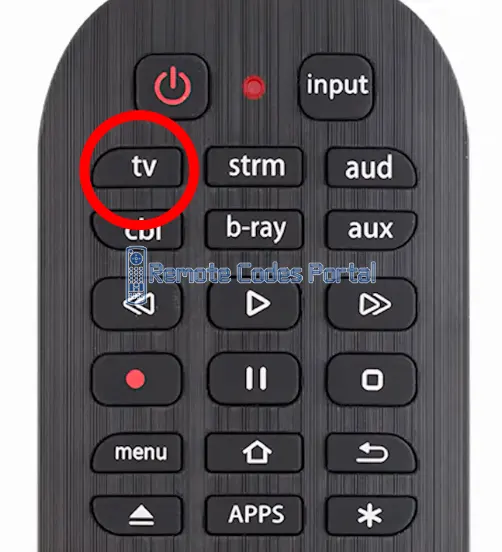 Step 4: Next, press the "Power" button after every 5 seconds on the remote until your device turns OFF.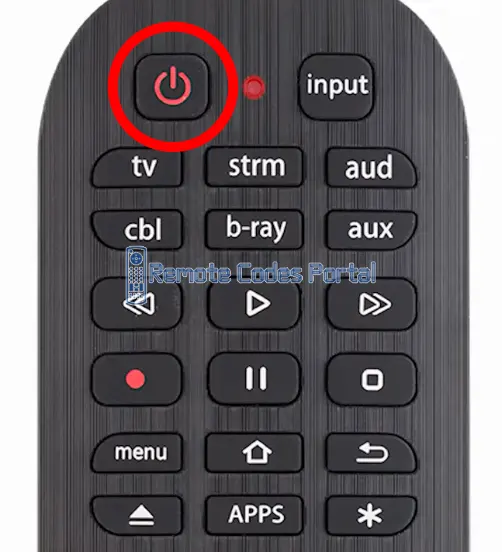 Step 5: Now, again Turn ON your TV from the front panel of the TV.
Step 6: Start pressing the "Vol +" or "Channel +" button after every 3 seconds until the TV turns OFF.

Doing so forces the remote to find the correct keycodes stored in the remote database.
When it finds the correct code your TV will switch OFF again. This means the right code has been detected.
Step 5: Again, switch ON your television and check remote functions.
That's it you have successfully paired the GE remote control. Now you can access all functions of your device using a remote.
Number Search Method to Configure GE Universal Remote
This method to configure your GE universal remote for a TV does not work on all devices. Let's see how this works and how you can use it to program the remote to your device.
Step 1: "Turn ON" your TV. Make sure all other devices placed near the TV are OFF.
Step 2: Direct the remote towards the TV and press and hold the "Setup" button and wait until the LED light blink two times or turns ON.
Step 3: Press the device button, in our case it's the TV. You can press the respective button as per your device to begin programming the remote.
Step 4: After choosing the right device, enter this code "991".
Step 5: Now, press and hold the "Power" and "Channel +" button and wait until the device turns OFF.
Step 6: Turning OFF means the remote has been programmed and now you have to verify it by pressing the "Enter" button.
Step 7: After verification press, the "Power" button again to save the code in the remote's database. Now you can use the GE universal remote control with your desired device.
If by following the given two methods you are failed to program your remote, it may have a stuck memory issue. To fix this you need to reset GE universal remote, this will clear its cache and power residue. After this, try pairing your remote again.
NOTE: The above-mentioned instructions to program general electric universal remote control will also work on GE CL 3, CL 4, and CL 5. The guide is also compatible with following variants of GE universal remote control:
40081
33709
SRP9263C
48848
34708
33701
41567
40081
48844
37123
44221
33711
349283
34459
44235
46195
40069
37038
Final Words
To conclude, yes you can program GE universal remote without code using the auto code search method. Once in programming mode, the remote start scanning for codes and automatically apply the one that is correct. The given instructions work with LG TV, vizio tv, samsung tv, roku tv, element tv, onn tv, sceptre tv, firestick, and many other devices. If you follow the guide correctly, you will be able to set up GE remote in less than a minute. Let us know if you face any problem in pairing the remote.